Overview
A more serious condition, according to ACFAS, is adult-acquired flatfoot, often cause by posterior tibial tendon dysfunction (PTTD). In this case, the tendon that supports the arch weakens and fails, leading to a rigid flatfoot where the arch stays flat even when you aren't standing. It can lead to a loss of range of motion in the foot and ankle and pain in the arch. The ACFAS clinical guideline recommends that flatfoot caused by PTTD can be treated with custom shoe orthotics, soft casts, walking boots, physical therapy and non-steroidal anti-inflammatory medications. If there is no relief or the condition worsens, then the patient may be referred to surgery.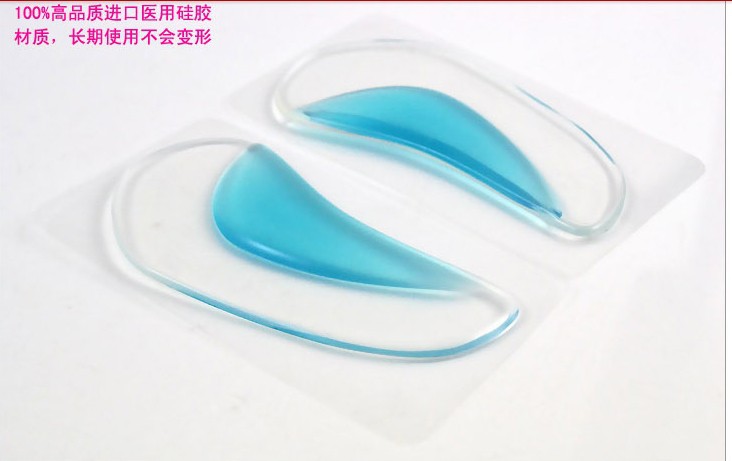 Causes
Damage to the posterior tendon from overuse is the most common cause for adult acquired flatfoot. Running, walking, hiking, and climbing stairs are activities that add stress to this tendon, and this overuse can lead to damage. Obesity, previous ankle surgery or trauma, diabetes (Charcot foot), and rheumatoid arthritis are other common risk factors.
Symptoms
At first you may notice pain and swelling along the medial (big toe) side of the foot. This is where the posterior tibialis tendon travels from the back of the leg under the medial ankle bone to the foot. As the condition gets worse, tendon failure occurs and the pain gets worse. Some patients experience pain along the lateral (outside) edge of the foot, too. You may find that your feet hurt at the end of the day or after long periods of standing. Some people with this condition have trouble rising up on their toes. They may be unable to participate fully in sports or other recreational activities.
Diagnosis
It is of great importance to have a full evaluation, by a foot and ankle specialist with expertise in addressing complex flatfoot deformities. No two flat feet are alike; therefore, "Universal" treatment plans do not exist for the Adult Flatfoot. It is important to have a custom treatment plan that is tailored to your specific foot. That starts by first understanding all the intricacies of your foot, through an extensive evaluation. X-rays of the foot and ankle are standard, and MRI may be used to better assess the quality of the PT Tendon.
Non surgical Treatment
Conservative treatment also depends on the stage of the disease. Early on, the pain and swelling with no deformity can be treated with rest, ice, compression, elevation and non-steroidal anti-inflammatory medication. Usually OTC orthotic inserts are recommended with stability oriented athletic shoes. If this fails or the condition is more advanced, immobilization in a rigid walking boot is recommended. This rests the tendon and protects it from further irritation, attenuation, or tearing. If symptoms are greatly improved or eliminated then the patient may return to a supportive shoe. To protect the patient from reoccurrence, different types of devices are recommended. The most common device is orthotics. Usually custom-made orthotics are preferable to OTC. They are reserved for early staged PTTD. Advanced stages may require a more aggressive type orthotic or an AFO (ankle-foot orthosis). There are different types of AFO's. One type has a double-upright/stirrup attached to a footplate. Another is a gauntlet-type with a custom plastic interior surrounded be a lace-up leather exterior. Both require the use of a bulky type athletic or orthopedic shoes. Patient compliance is always challenging with these larger braces and shoes.
Surgical Treatment
Flatfoot reconstruction (osteotomy). This is often recommended for flexible flatfoot condition. Flatfoot reconstruction involves cutting and shifting the heel bone into a more neutral position, transferring the tendon used to flex the lesser toes (all but the big toe) to strengthen the posterior tibial tendon, and lengthening the calf muscle. Fusion (also known as triple arthrodesis). Fusion involves fusing, or making stiff, three joints in the back of the foot the subtalar, talonavicular, and calcaneocuboid joints, to realign the foot and give it a more natural shape. Pins or screws hold the area in place until it heals. Fusion is often recommended for a rigid flatfoot deformity or evidence of arthritis. Both of these surgeries can provide excellent pain relief and correction.
| HOME |